Flange bearings
are essential components used to support rotating shafts in various industrial applications. They are designed to provide support and reduce friction between two moving parts in a machine. A flange bearing is a type of mounted bearing that has a flange on one end, which helps to secure the bearing in place.
There are various types of flange bearings available in the market, each designed to suit specific applications. Some of the common types of flange bearings include:
1.Ball Bearings - Ball bearings are the most commonly used flange bearings due to their low friction and high precision. They are suitable for light to moderate loads and high-speed applications.
2.Sleeve Bearings - Sleeve bearings, also known as bushings, have a cylindrical shape and are made of materials like bronze or plastic. They are ideal for applications with low to moderate speeds and loads.
3.Thrust Bearings - Thrust bearings are used to support axial loads and prevent axial motion between two rotating parts.
4.Pillow Block Bearings - Pillow block bearings are a type of flange bearing that has a housing and a bearing unit. They are commonly used in conveyor systems, packaging machinery, and industrial fans.
Proper maintenance of flange bearings is essential to ensure optimal performance and prevent premature failure. Here are some maintenance tips to keep in mind:
1.Lubrication - Regular lubrication is necessary to reduce friction and prevent wear and tear. Ensure that the correct lubricant is used, and the bearings are adequately lubricated.
2.Cleaning - Flange bearings should be cleaned regularly to remove dirt, debris, and contaminants that may cause damage.
3.Inspection - Regular inspections should be carried out to check for signs of wear and tear, such as corrosion, cracks, or loose components.
4.Replacement - Flange bearings should be replaced when they show signs of wear or damage. It is essential to replace them with the correct type and size of the bearing.
Proper maintenance of flange bearings is crucial to ensure optimal performance and prevent premature failure. Regular inspections, cleaning, lubrication, and replacement of worn-out bearings are essential for the longevity of the machine and the safety of the operators.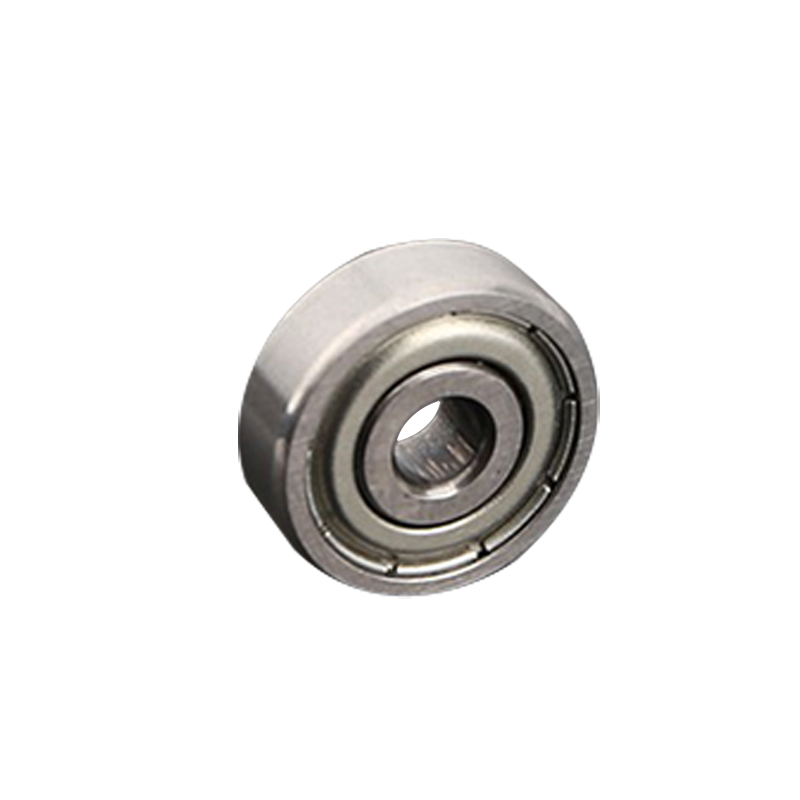 The miniature ball bearing F625 is often referred to as an instrument bearing, due to its small size and open style. The F625ZZ ball bearing has a single-row raceway and is shielded on all sides. Its low friction properties and flexibility make it ideal for applications where high-speed operation is required.
The F625 is an open style bearing, and it is used in a variety of rotary and factory automation applications. The F625ZZ ball bearing has a single-row raceway and is shielded on both sides. Its precision, durability, and flexibility make it a popular choice in miniature ball bearings. In the semiconductor industry, it is a popular choice, as it is lightweight and durable.