Proper installation and maintenance are crucial for ensuring the optimal performance and longevity of ball bearings. Here are some general guidelines to follow:
1.Installation:
Cleanliness: Before installation, ensure that the mounting surfaces and the surrounding areas are thoroughly cleaned. Any dirt or debris left on the surfaces could lead to increased friction and premature wear.
Handling: Handle the bearings with care. Avoid dropping or hitting them, as even minor impacts can cause damage to the bearing's delicate components.
Correct fit: Verify that the bearing fits securely into its designated location. The right fit is crucial for distributing loads evenly and preventing movement that could damage the bearing or the machinery.
Shaft and housing tolerance: Make sure the shaft and housing meet the recommended tolerances specified by the manufacturer. Incorrect tolerances can result in misalignment and additional stress on the bearings.
Alignment: Proper alignment of shafts and housings is essential for smooth operation. Misalignment can cause uneven load distribution and reduced bearing life.
Seals and shields: If the bearings have seals or shields, ensure they are installed correctly and functioning as intended. Seals and shields protect against contaminants and retain lubricants.
2.Lubrication:
Use the correct lubricant: Choose the appropriate lubricant based on factors like bearing type, operating conditions, and application requirements. The manufacturer's recommendations should be followed.
Regular intervals: Establish a maintenance schedule for relubrication. The frequency of relubrication depends on factors like operating speed, load, and environmental conditions. Over-lubrication or under-lubrication can lead to bearing damage, so apply the right amount of lubricant.
Contamination prevention: Keep lubricants and lubrication points clean. Use clean tools and containers for lubricant application to prevent contamination, which can accelerate wear and cause premature bearing failure.
3.Environmental factors:
Temperature: Ensure that the operating temperature remains within the recommended range for the bearing type and lubricant. High temperatures can lead to lubricant breakdown, while extremely low temperatures can cause the lubricant to thicken and reduce effectiveness.
Moisture and humidity: Protect bearings from excessive moisture or humidity, as these can lead to corrosion, particularly in exposed or outdoor applications.
Contaminants: Shield bearings from dust, dirt, and other contaminants that could infiltrate and damage the bearing surfaces.
4.Monitoring and Inspection:
Regular inspections: Establish a periodic inspection routine to check for signs of wear, damage, or misalignment. Regular monitoring can help detect potential issues early on and prevent costly breakdowns.
Abnormalities: During operation, pay attention to any unusual noises, vibrations, or increased operating temperatures. These can be indicators of potential bearing problems and should be investigated promptly.
Replacement: If any issues are identified during inspections, replace the bearing as soon as possible to avoid further damage to the equipment and prevent potential safety hazards.
5.Training and Expertise:
Personnel training: Ensure that the personnel responsible for installing and maintaining bearings are adequately trained in the proper procedures and safety protocols. This includes knowledge of bearing types, lubrication techniques, and handling practices.
Expert consultation: For critical applications or specialized bearings, consider seeking advice from experts or contacting the bearing manufacturer for technical support and recommendations.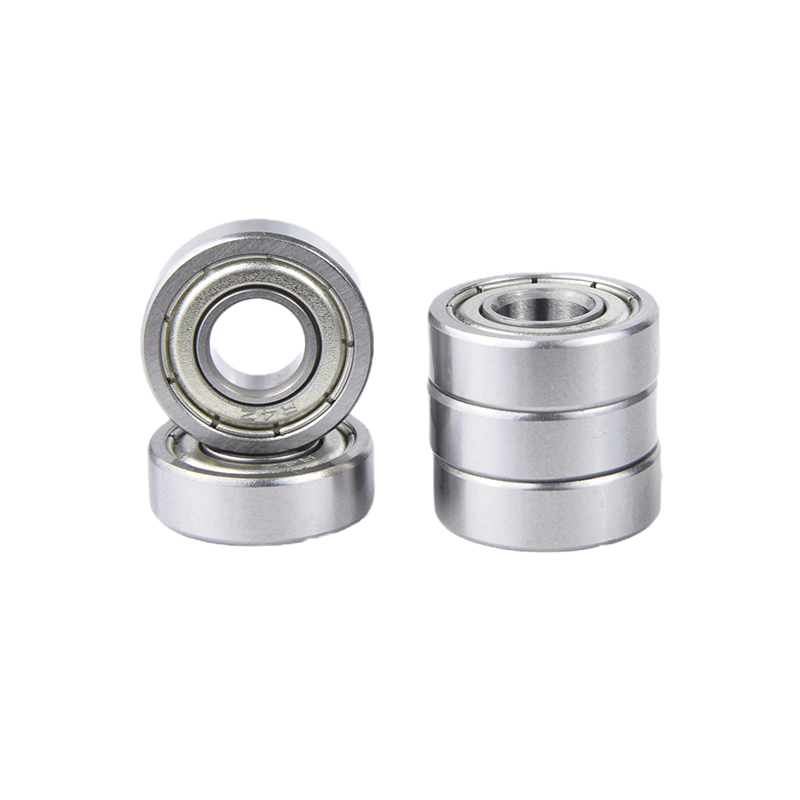 Mini ball bearing R4zz is available in different sizes. The R4ZZ is the most popular type. Its size is adjustable and comes with a variety of features. The small size allows you to easily move the bearing without sacrificing its performance. And since it has a large capacity, it is suitable for all types of applications. The mini ball bearings are compact and can be used in any small space. The size of the bearings depends on their intended purpose.
The R4ZZ ball bearing has a shield on both sides and is designed for high rotational speeds and dynamic loads.