Miniature bearings are designed to achieve precise motion in compact devices through a combination of specialized features and engineering principles. Here's how they achieve precise motion:
1. Reduced Friction: Miniature bearings are constructed with precision and tight tolerances to minimize friction between the moving components. The internal design includes optimized ball or roller profiles, raceway curvature, and surface finishes to reduce friction and enhance smooth movement.
2. High Precision Manufacturing: Miniature bearings undergo meticulous manufacturing processes to ensure precise dimensions and accurate component alignment. Advanced machining techniques and quality control measures are employed to achieve tight tolerances, resulting in consistent and reliable motion control.
3. Ball or Roller Configuration: Miniature bearings utilize either ball or roller elements, depending on the specific application requirements. The rolling elements are precisely sized and spaced to minimize play, ensuring accurate and smooth rolling motion within the bearing assembly.
4. Cage Design: Miniature bearings often incorporate cages to separate and retain the rolling elements. The cage design optimizes the distribution of the rolling elements, reducing friction and preventing contact between them. This feature enhances stability and facilitates precise motion by minimizing the chance of ball or roller skewing.
5. Lubrication: Proper lubrication is critical for precise motion in miniature bearings. Lubricants with low viscosity and appropriate additives are used to reduce friction, dissipate heat, and prevent wear. The lubrication film formed between the rolling elements and raceways enhances smooth motion and minimizes the risk of sticking or erratic movement.
6. Material Selection: Miniature bearings are typically made from high-quality materials, such as chrome steel or stainless steel, chosen for their hardness, durability, and corrosion resistance. The material properties ensure dimensional stability, minimize deformation under load, and provide consistent performance over time, contributing to precis motion.
7. Preload and Axial Play: Depending on the application requirements, miniature bearings may be preloaded to eliminate internal clearance or adjusted to provide a controlled level of axial play. Preload reduces unwanted movement and backlash, while axial play allows for fine adjustment and compensation for thermal expansion or other factors affecting the device.
8. Rigidity and Stiffness: Miniature bearings are designed to provide high rigidity and stiffness, allowing them to resist deformation and maintain accurate alignment even under load. This rigidity ensures minimal deflection and precise motion control in compact devices.
9. Application-Specific Customization:
Miniature Bearing Manufacturers
may offer customization options for miniature bearings to meet specific application requirements. This can include tailored designs, coatings, or special features to enhance performance, precision, or environmental compatibility.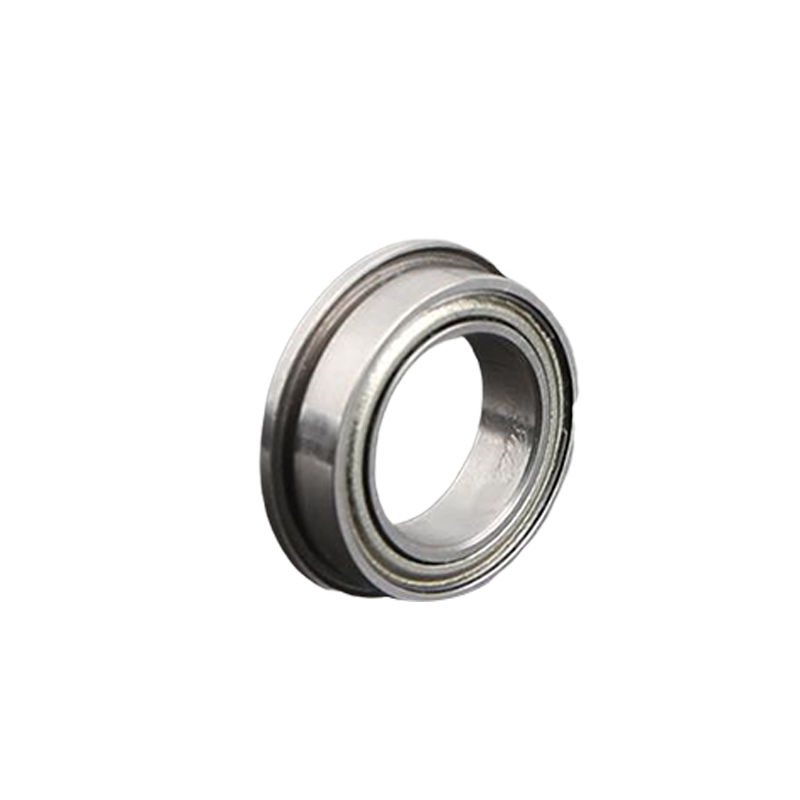 The miniature ball bearing MF117 features a bore of.0400 inch and an overall size of 1/8 of an inch. These miniature ball-bearings can be used for a variety of applications. They provide speed, durability, and accuracy, along with quietness at high speeds. These precision-machined bearings are suitable for a variety of applications.
Miniature ball bearings are used in various types of high-speed machinery and have very low noise and vibration levels. They are also used in specialized aviation and medical equipment, as they reduce friction and extend operational life.