Choosing the correct material for a ball bearing is crucial for achieving the best performance and longevity. Here are some factors to consider when selecting the material:
Load and Application Requirements: Evaluate the load capacity and application conditions of the ball bearing. Consider factors such as radial and axial loads, speed, temperature, and potential exposure to contaminants or corrosive environments.
Steel Bearings: Steel is the most common material for ball bearings due to its excellent combination of strength, hardness, and durability. Different grades of steel, such as chrome steel (52100) and stainless steel (440C), offer varying levels of corrosion resistance and temperature tolerance.
Ceramic Bearings:
Custom Ball Bearing
are known for their exceptional hardness, corrosion resistance, and high-temperature capabilities. They are ideal for applications that require high speed, low friction, and resistance to extreme temperatures, electrical insulation, or non-magnetic properties.
Corrosion Resistance: Consider the potential for corrosion in the application environment. Stainless steel bearings are often preferred for their resistance to rust and corrosion, making them suitable for applications exposed to moisture or corrosive substances.
Temperature Range: Evaluate the operating temperature range of the application. Some materials, such as certain ceramic compositions, can withstand higher temperatures without compromising performance, making them suitable for high-temperature applications.
Lubrication Requirements: Different materials may have varying lubrication requirements. Consider the compatibility of the bearing material with the lubricant used and the application's lubrication conditions to ensure optimal performance and longevity.
Friction and Wear: Evaluate the material's friction and wear properties. Materials with low friction coefficients, such as certain ceramic compositions or self-lubricating materials like polymer bearings, can reduce energy loss and wear, resulting in improved performance and extended service life.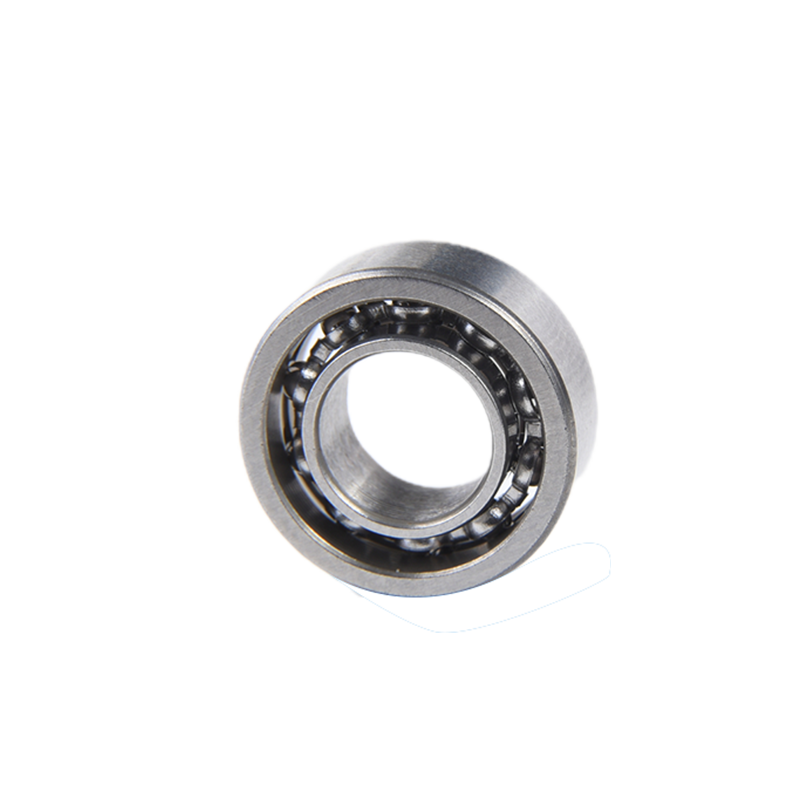 The 606ZZ Deep groove ball bearing is a single row deep groove ball bearing with an inner bore of 6 mm, an outer diameter of 17 mm and a width of 6 mm. They are durable and lightweight, and are suitable for a variety of applications.
The 606ZZ Deep groove ball bearing is ideal for applications that need a large bearing capacity and high speed.  These bearings are non-separable and easy to maintain. They have an inner bore of 6 mm and an outer diameter of 17 mm. They are characterized by their ABEC Tolerance of P0 and are lubricated for easy maintenance.
The 606ZZ Deep groove ball bearing is used in a variety of applications. They are widely used in extreme sports equipment and roller skates. They are also used in industrial engineering and are found in power transmission and machinery. They can also be used in consumer and industrial products.