Choosing the right
miniature bearing
for your application is essential to ensure optimal performance and longevity. Here are some tips on how to choose the right miniature bearing for your application:
1.Determine the bearing requirements: Identify the specific requirements of your application, including the load, speed, and operating environment. This information will help you select a miniature bearing that can handle the demands of your application.
2.Identify the bearing type: There are many types of miniature bearings, including ball bearings, roller bearings, needle bearings, and more. Consider the specific requirements of your application to determine which type of bearing is most suitable.
3.Determine the bearing size: Miniature bearings come in a variety of sizes, so it's essential to select a bearing that fits the dimensions of your application. Measure the shaft diameter and housing bore to identify the appropriate bearing size.
4.Consider the load capacity: The load capacity of the bearing is the maximum load it can handle without failing. Consider the load requirements of your application to ensure you select a bearing that can handle the load capacity.
5.Choose the right material: Miniature bearings are available in various materials, including stainless steel, chrome steel, and ceramic. Choose a material that is compatible with your application's operating environment and offers the required level of corrosion resistance and strength.
6.Evaluate the bearing's precision level: The precision level of the bearing refers to its tolerance for error in the manufacturing process. Choose a bearing with a high precision level for applications requiring high accuracy and consistency.
7.Check for appropriate lubrication: Proper lubrication is essential for the longevity and performance of miniature bearings. Ensure that the bearing you select is compatible with the lubricant recommended for your application.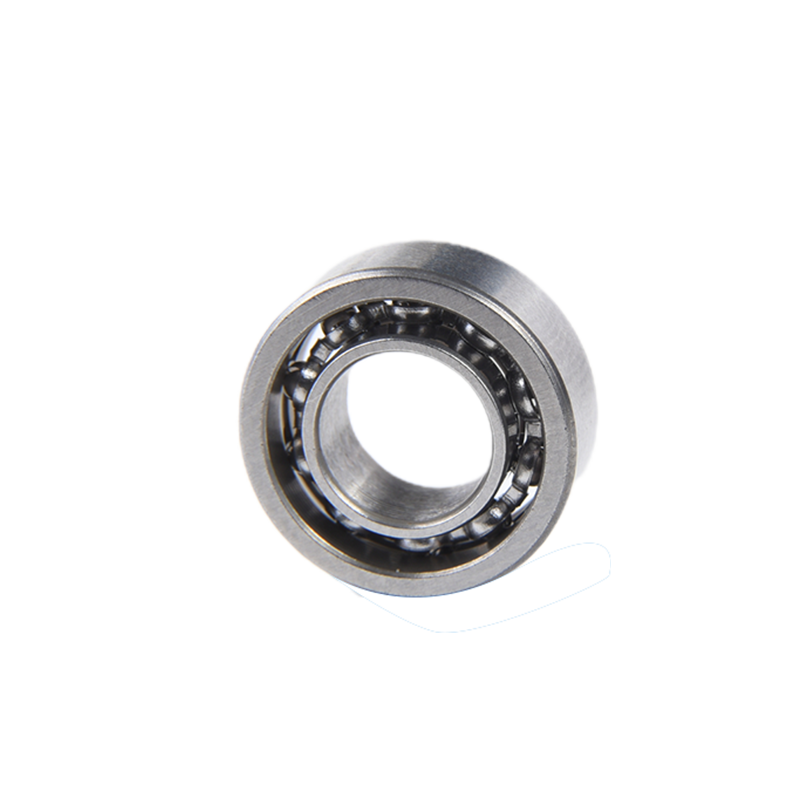 The 684 zz Deep groove ball bearing is one of the most common types of bearings. It has two rows of balls and is widely used in various applications. It has steel shields and rubber seals. It is prelubricated and has snap rings on the periphery. It comes with a pressed steel cage. Machined brass cages are commonly used for big deep groove ball bearers.
This deep groove ball bearing is widely used in numerous industries. The bearing is suitable for high-speed and low-noise applications in a variety of fields, including laser engraving, small clocks, rotary motors, soft drives, pressure rotors, hard disk motors, stepping motors, and video recorder drums. It is also suitable for machines such as fax machines and currency counters.