Proper lubrication is crucial for the optimal performance and longevity of mini ball bearings. Here are some key points to understand the importance of properly lubricating mini ball bearings:
1.Reduced Friction and Wear: Lubrication forms a thin film between the rolling elements and raceways of the mini ball bearings. This film reduces friction and wear by providing a smooth surface for the balls to roll on. It prevents metal-to-metal contact, minimizing frictional heat and wear.
2.Heat Dissipation: Lubrication helps in dissipating heat generated during the operation of mini ball bearings. Excessive heat can lead to premature bearing failure. The lubricant absorbs and carries away heat from the bearing, maintaining the operating temperature within acceptable limits.
3.Corrosion Prevention: Mini ball bearings are susceptible to corrosion, especially when exposed to moisture or harsh environments. The right lubricant forms a protective barrier on the bearing surfaces, preventing moisture and contaminants from reaching the metal. This helps to inhibit corrosion and prolong the bearing's lifespan.
4.Noise and Vibration Reduction: Proper lubrication minimizes noise and vibration levels in mini ball bearings. It acts as a damping agent, absorbing shock and reducing the transmission of vibrations through the bearing. This leads to quieter and smoother operation of the machinery or equipment.
5.Increased Efficiency and Energy Savings: Well-lubricated mini ball bearings have lower friction, resulting in improved efficiency. Reduced friction means less energy is wasted in overcoming resistance, leading to energy savings. Proper lubrication can contribute to overall system efficiency and help optimize equipment performance.
6.Extended Bearing Life: The right lubricant, applied at regular intervals, helps to extend the operating life of mini ball bearings. It reduces wear, minimizes the risk of damage, and prevents premature failure. Proper lubrication is essential for maximizing the bearing's operational reliability and reducing the need for frequent replacements.
7.Maintenance and Cost Savings: Adequate lubrication reduces the risk of bearing failures, breakdowns, and costly repairs. It helps to maintain the performance of mini ball bearings over time, reducing downtime and associated maintenance expenses. Regular lubrication is a cost-effective maintenance practice that ensures long-term reliability.
To ensure the importance of proper lubrication is understood, it is essential to follow
mini ball bearing 606zz manufacturer
recommendations, use the recommended lubricants, adhere to appropriate lubrication intervals, and monitor the lubricant condition regularly. Consult the bearing manufacturer's guidelines or seek professional advice to determine the best lubrication practices for your specific application and operating conditions.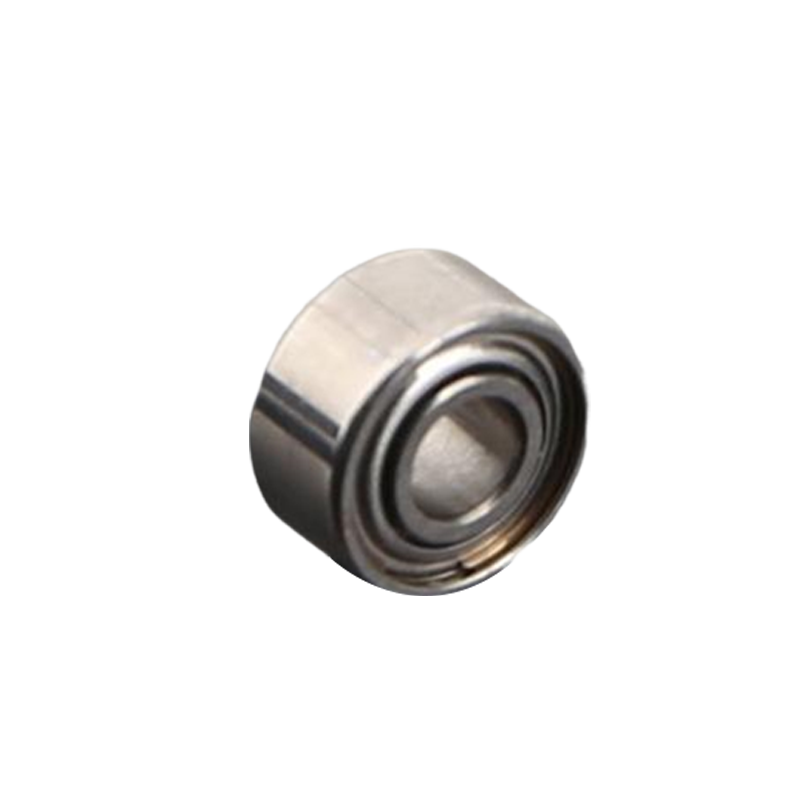 The 606ZZ Deep groove ball bearing is a single row deep groove ball bearing with an inner bore of 6 mm, an outer diameter of 17 mm and a width of 6 mm. They are durable and lightweight, and are suitable for a variety of applications.
The 606ZZ Deep groove ball bearing is ideal for applications that need a large bearing capacity and high speed.  These bearings are non-separable and easy to maintain. They have an inner bore of 6 mm and an outer diameter of 17 mm. They are characterized by their ABEC Tolerance of P0 and are lubricated for easy maintenance.
The 606ZZ Deep groove ball bearing is used in a variety of applications. They are widely used in extreme sports equipment and roller skates. They are also used in industrial engineering and are found in power transmission and machinery. They can also be used in consumer and industrial products.