Determining the common causes of
metric ball bearing 606zz
failure involves a thorough analysis of the failed bearings and consideration of various factors. Here are steps to help identify the potential causes of failure:
1.Visual Inspection: Begin by visually examining the failed metric ball bearings. Look for any signs of damage, such as excessive wear, pitting, spalling, discoloration, or deformation. Note the location and extent of the damage.
2.Load Analysis: Evaluate the operating conditions and loads applied to the bearings. Consider factors such as radial load, axial load, rotational speed, and application-specific forces. Ensure that the applied loads are within the manufacturer's recommended limits for the 606zz bearings.
3.Lubrication Assessment: Assess the lubrication condition of the failed bearings. Insufficient or contaminated lubrication can lead to increased friction, heat, and accelerated wear. Determine if the lubricant used was appropriate for the application and if the lubrication intervals were followed correctly.
4.Mounting and Installation Inspection: Evaluate the mounting and installation procedures followed for the metric ball bearings. Improper mounting techniques, such as excessive interference fit or misalignment, can cause stress concentrations and premature failure. Ensure that the bearings were installed correctly, with proper fits, alignment, and appropriate preload if required.
5.Material and Manufacturing Analysis: Consider the quality and material composition of the metric ball bearings. Inadequate material quality, manufacturing defects, or improper heat treatment can compromise the bearing's strength and performance. Verify that the bearings were sourced from reliable manufacturers or suppliers.
6.Operational Conditions Assessment: Evaluate the operating conditions, including temperature, humidity, shock, vibration, and any other environmental factors that may impact the bearings. Extreme operating conditions or sudden changes in operating parameters can lead to bearing failure.
7.Maintenance Practices Evaluation: Review the maintenance practices followed for the metric ball bearings. Inadequate maintenance, such as infrequent inspections, improper re-lubrication, or lack of preventive maintenance, can contribute to premature failure. Assess if the maintenance procedures were appropriate and adhered to.
By systematically analyzing these factors, it is possible to identify the common causes of metric ball bearing 606zz failure and take corrective actions to prevent future failures. Keep records of the failure analysis process to facilitate continuous improvement in bearing selection, installation, lubrication, and maintenance practices.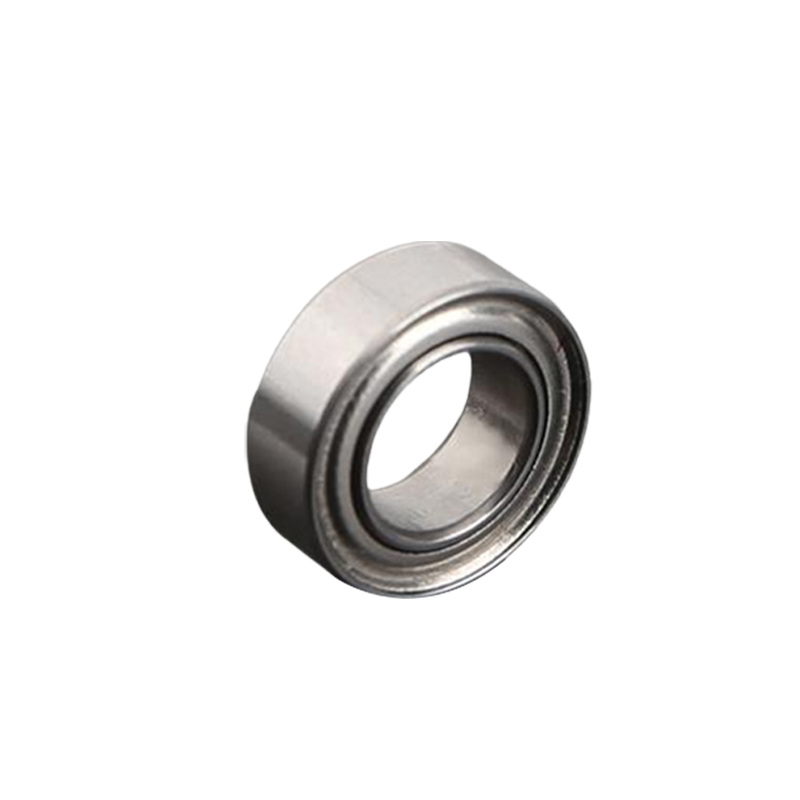 The 606ZZ Deep groove ball bearing is a single row deep groove ball bearing with an inner bore of 6 mm, an outer diameter of 17 mm and a width of 6 mm. They are durable and lightweight, and are suitable for a variety of applications.
The 606ZZ Deep groove ball bearing is ideal for applications that need a large bearing capacity and high speed.  These bearings are non-separable and easy to maintain. They have an inner bore of 6 mm and an outer diameter of 17 mm. They are characterized by their ABEC Tolerance of P0 and are lubricated for easy maintenance.
The 606ZZ Deep groove ball bearing is used in a variety of applications. They are widely used in extreme sports equipment and roller skates. They are also used in industrial engineering and are found in power transmission and machinery. They can also be used in consumer and industrial products.