Miniature bearings are compact, precision-engineered components that play a critical role in a wide range of applications. These small-scale bearings are specifically designed to provide smooth rotational motion in confined spaces where standard-sized bearings are impractical. Miniature bearings are characterized by their small size, typically ranging from a few millimeters to a few centimeters in outer diameter. Their compact design allows for installation in tight spaces, making them ideal for applications where size and weight reduction are crucial.
Custom Miniature Bearing Factory
are engineered to deliver high precision and durability, often featuring advanced technologies such as precision balls and races, optimized lubrication systems, and corrosion-resistant materials. These features enable smooth and reliable rotation, even in demanding environments with high speeds, heavy loads, or extreme temperatures.
There are several types of miniature bearings, each designed to suit specific application requirements:
1.Deep Groove Ball Bearings: These are the most common type of miniature bearings, capable of handling both radial and axial loads. They have a simple design with deep raceway grooves, allowing for high-speed operation and low friction.
2.Angular Contact Ball Bearings: These bearings can handle combined radial and axial loads and are suitable for applications requiring high precision and rigidity. They have contact angles that enable them to withstand thrust forces in both directions.
3.Thrust Bearings: Thrust bearings are designed to handle axial loads, making them suitable for applications where rotational motion is primarily in one direction. They come in various configurations, including ball thrust bearings and roller thrust bearings.
4.Flanged Bearings: Flanged bearings have an extended flange on the outer ring, providing axial stability and simplifying installation. They are commonly used in applications such as skateboards, RC models, and dental handpieces.
Miniature bearings find application across a diverse range of industries and equipment, including:
1.Precision Machinery:Miniature bearings are widely used in precision machinery such as dental drills, medical devices, robotics, optical instruments, and printing machinery. Their high precision, low noise, and compact size make them essential for achieving accurate and smooth motion.
2.Automotive and Aerospace:In the automotive and aerospace sectors, miniature bearings are utilized in various components, including electric motors, fuel pumps, transmission systems, and actuators. Their small size and durability enable efficient and reliable performance in space-constrained environments.
3.Electronics and Consumer Goods:Miniature bearings are found in consumer electronics, computer peripherals, and small appliances. Applications include hard disk drives, electric fans, power tools, and electric toothbrushes. Their miniature size contributes to reducing overall product dimensions while maintaining operational efficiency.
4.Load and Speed Requirements: Determine the maximum load and rotational speed the bearing will encounter to select an appropriate type and design.
5.Lubrication and Maintenance: Proper lubrication is crucial for the longevity and performance of miniature bearings. Consider the lubrication requirements and maintenance intervals to ensure optimal operation.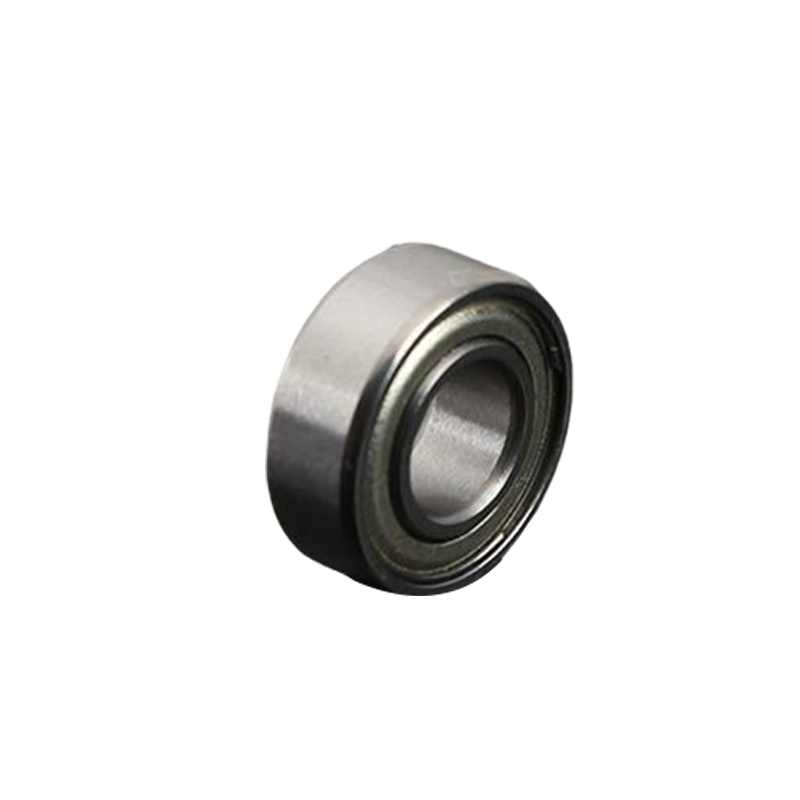 The 623ZZ Deep groove ball bearing is a self-retaining and durable type of bearing. The deep groove of this type of ball bearing allows the balls to pass through the load zone in an even fashion. This model is available in shielded and open versions. In addition, it has high precision and low vibration.
The 623ZZ Deep groove ball bearing is available in three, five, and ten-inch diameters. It is 4mm thick and features shields on BOTH sides. This model is suitable for high-speed applications. It is made of Chromium steel, and has a low noise level. It is also suitable for most general applications and is pre-lubricated. 
The 623ZZ Deep groove ball bearing is available in two different types: miniature and extra-small. Both the mini and extra-small types have the same MC3 normal clearance. A typical MC3 normal bearing has an MC3 internal clearance. In comparison, the MC3 radial clearance is only half that of an open bearing. This is the most common type of deep groove ball bearing.