Miniature bearings play a crucial role in improving precision and efficiency in robotics applications. Here are several ways in which miniature bearings contribute to these enhancements:
1.Reduced Friction: Miniature bearings are designed to minimize friction between rotating components, allowing for smoother and more precise motion. This reduction in friction enables robots to move with greater accuracy, reducing the risk of errors and improving overall precision.
2.High-Speed Performance:
China wholesale mini bearing
are engineered to operate at high speeds while maintaining stability and precision. By enabling rapid and precise motion, miniature bearings enhance the efficiency of robotic systems, allowing for faster cycle times and increased productivity.
3.Compact Design: Miniature bearings are significantly smaller in size compared to standard bearings, making them ideal for use in compact robotic systems. Their compact design allows for the integration of bearings into tight spaces, reducing the overall size and weight of the robot. This compactness enhances the robot's maneuverability and enables it to operate in confined areas, optimizing efficiency in various applications.
3.Rigidity and Stability: Miniature bearings are designed to provide high rigidity and stability, ensuring accurate positioning and control of robotic components. This stability is crucial for applications that require precise manipulation, such as robotic arms, grippers, and joints. Improved rigidity allows robots to handle heavier loads with minimal deflection, leading to enhanced precision and efficiency.
4.Durability and Longevity: Miniature bearings are engineered to withstand the demands of rigorous robotic applications. They are constructed from high-quality materials, often with advanced coatings or treatments, to ensure resistance against wear, corrosion, and fatigue. This durability enhances the reliability and longevity of robotic systems, minimizing downtime and maintenance requirements.
5.Low Noise and Vibration: Miniature bearings are designed to operate with minimal noise and vibration. This characteristic is especially important in sensitive robotic applications where noise reduction is crucial, such as in precision manufacturing or medical robotics. Reduced noise and vibration contribute to enhanced precision and overall system efficiency.
The use of miniature bearings in robotics provides several key benefits, including reduced friction, high-speed performance, compact design, rigidity and stability, durability and longevity, low noise and vibration, and customization options. These advantages collectively contribute to improved precision and efficiency, enabling robots to perform intricate tasks with accuracy, speed, and reliability.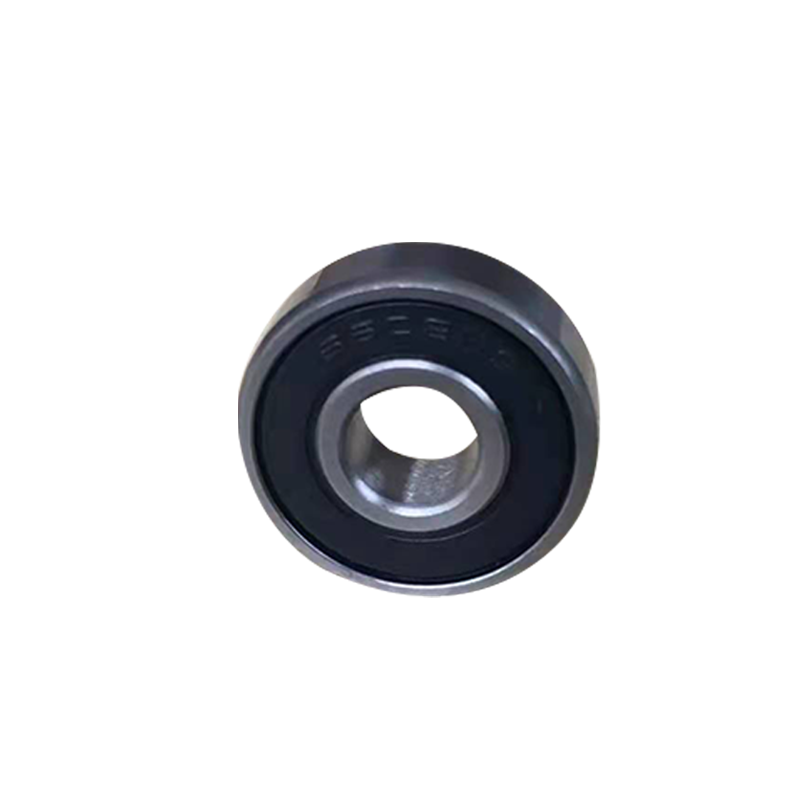 The S608-2RS is a high-quality mini ball bearing with a low price. It features a 40mm OD sealed design with rubber on both sides. This type of bearing is suitable for heavy radial loads. This type of ball bearing uses rolling elements to maintain a separation between its moving parts. These elements include a ball, barrel, needle, spindle, and shield.
The 6203-2RS features a deep groove geometry, making it perfect for radial loads and high speeds. The S608-2RS is a sealed bearing made of chrome steel. It has a radial groove that is ideal for use with the 6203-2RS.